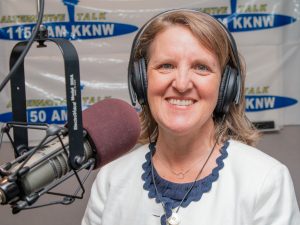 With the popularity of the minimalist movement and tidying up, many people today are working to downsize their homes.  Whether you are a recent empty-nester, a long term owner looking for retirement living, or even just ready to simplify your space, we have solutions.  We have a team that can help answer the questions of what to bring with you to your new place, finding the new place that's the right fit, and what to do with all you have accumulated over the years.  Here's a link to The Money Hour with Tina Mitchell interview where we discuss these ideas.  I'd love to get together and share how we can help. Let's connect.  StephanieK@windermere.com
Time for Spring Cleaning. Bring all your recyclable items (working or not) to the event. This Saturday, May 28th to Windermere Bellevue South.
ALL RECYCLING SERVICES ARE FREE!
Items to Bring: Any electronics working or non, whole or parts –
Computers & Parts, Printers, Fax Machines, Phones, Record Players, Speakers, Radios, Game Systems, VCRs, Christmas Tree Lights, Appliances (any size, no limit), Car Batteries, Computer Batteries, Medical Equipment, Ink Toner & Cartridges.
Do not Bring: Please no TVs, Wood, Glass, Chemicals, Paint, Household Alkaline Batteries or Light Bulbs.
Let me know if you will be coming or if I can help in transporting items.
Everybody loves getting the red carpet treatment. You feel special and well taken care of. That is just what we have experienced with these two carpet service providers.