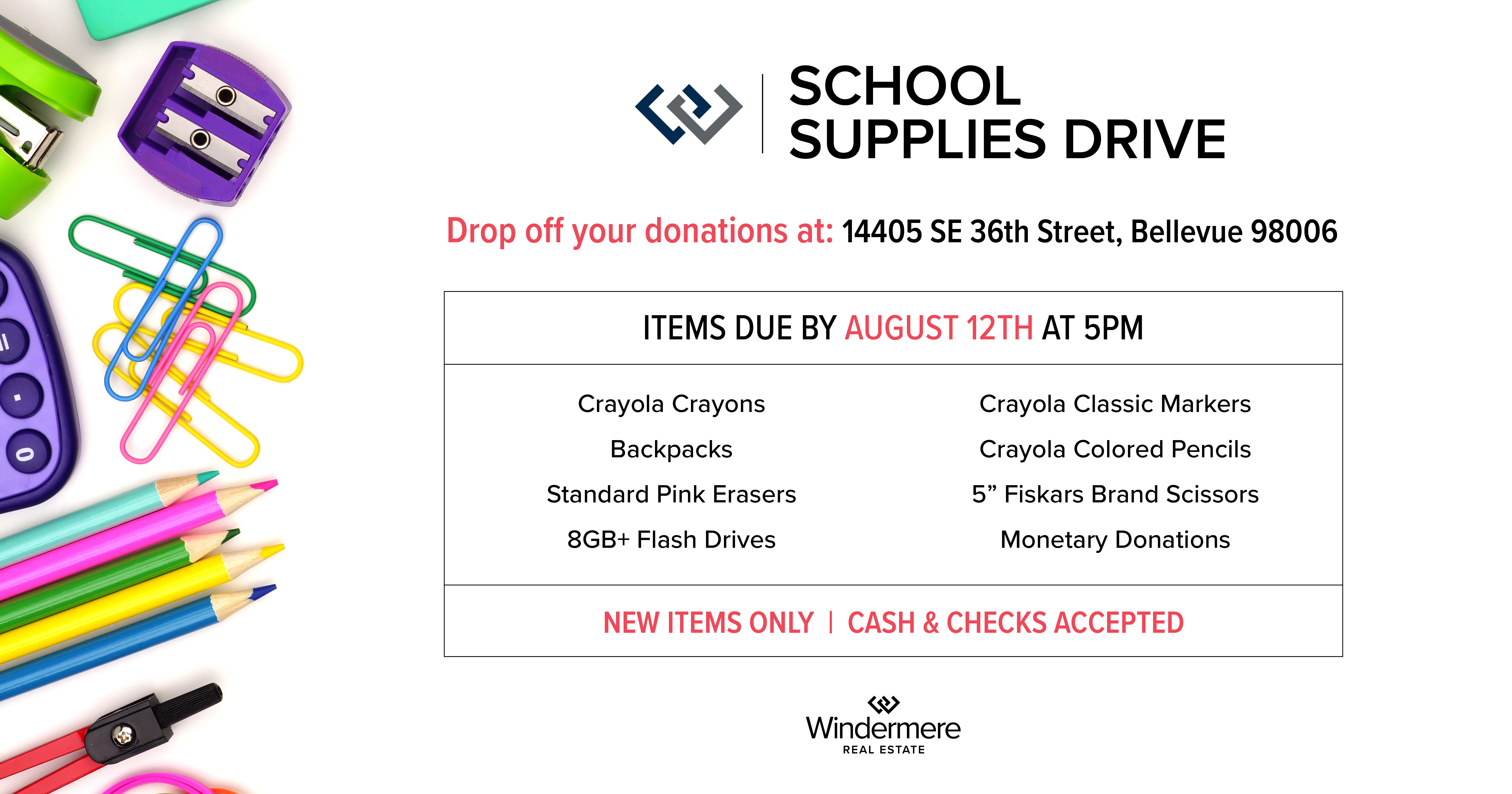 We are excited to be participating in the Congregation for Kids school drive again this year! If you haven't heard about this yet, it is a great cause supporting the kids in the Bellevue School District. They are looking to help 1,656 kids this year with new school supplies to start their year off right.
Amazon links (below) you can use to easily purchase supplies and send them straight to the office, if you would like. You can also make check out to Congregations for Kids/EISCC and we can provide tax receipts to make it super easy for everyone!
We are taking donations and supplies until August 12th If you can't make it in, I am happy to come by pick up any donations you may have.
Crayola Crayons (set of 24) Buy 6 pack for $9.61
Erasers (standard pink size) Buy 36 for $12.59
Markers, boxes of 10, thin, non-washable (Crayola Classic Colors): Buy 24 boxes for $43.88 
Markers, boxes of 8-10 wide, washable (Crayola Classic Colors): Buy 24 now for $48.00 
Markers, Expo Dry Erase Chisel tip black. Buy now 12 for $9.19  
Pencils, colored, sets of 12 (Crayola brand). Buyer 24 for $39.01 now 
Scissors, 5" pointed (Fiskars brand only) Buy 12 for $20.99 now:
Scissors, 5" blunt (Fiskars brand only)–Buy 12 now for $21.98