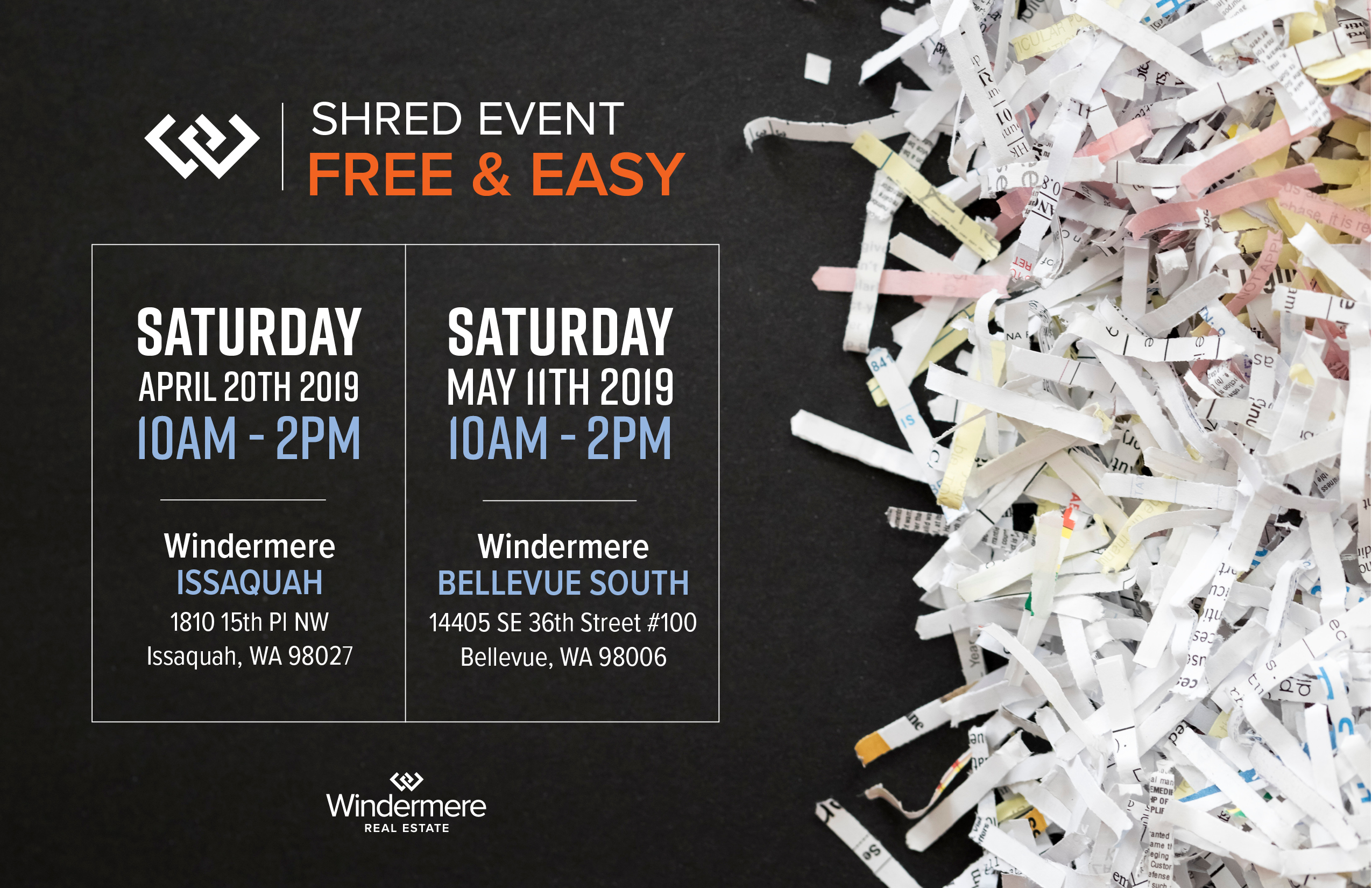 The April 15th tax deadline is fast approaching.  Every year about this time I promise myself to be better organized next year. My filing system is always a work in progress.  I am often struggling with what to do with all the accumulated receipts, statements, bills and legal documents? Below is a link to an article on how long keep these docs and what can been thrown away or better yet shredded.
https://www.irs.gov/businesses/small-businesses-self-employed/how-long-should-i-keep-records
Windermere is here to help and are providing some options for shredding your old documents.  We are offering complimentary shredding services at multiple locations.  You can bring your sensitive documents to be professionally destroyed on site. A certificate of destruction can be provided upon request.
Shredding Dates and Locations
Saturday, April 20th  10 am – 2 pm  – Issaquah Office  1810 15th Place NW, Issaquah
Saturday, May 11th  10 am – 2 pm  – Bellevue South Office   14405 SE 36th St, Bellevue
Wishing you all the best for a happy and pain free tax season. (well, as pain free as it can be!)